Yours in the Lord Jesus,

Gordon Rainbow – Editor
November 1998

A PERSONAL MESSAGE TO MY BRETHREN
from Gordon and Betty Rainbow
Note:
This message is particularly addressed to those of our brethren who – since 1959 – were damaged, disillusioned or discarded by the legal system which then emerged, and continues to the present.
If you are not one of those brethren and do not wish to proceed, you can return to the Main Menu – and continue your visit.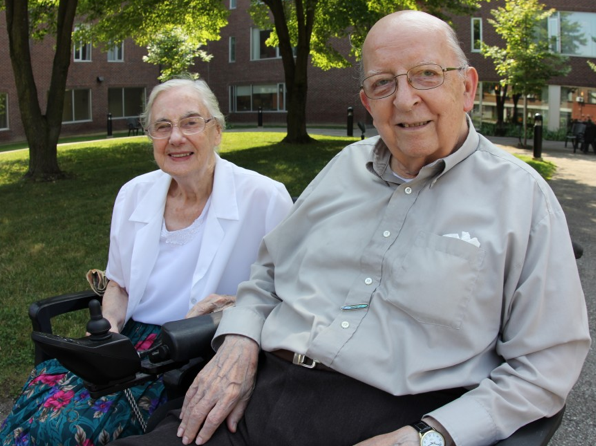 Betty and Gordon
A Personal Message to My Brethren
If you notice any expressions which seem reminiscent of the discredited legal system you and I rightly abhor, please don't jump to conclusions. Looking back it is clear that:
brethren – especially those younger or unfamiliar with the ministry of earlier years – were deceived by the use of Scriptural terms whose meaning had been perverted;

much of the sound teaching of the past was misinterpeted – either ignorantly or deliberately – and used to lead the brethren astray.
We withdrew – none too soon – in early 1971. We have no sympathy with that system – having come to a judgment that it was, and is,
iniquitous and dishonouring to the Lord Jesus;

impossible to change;

completely leavened by sectarianism, clericalism, and false, fanciful and unscriptural teachings and practices.
We know, and share with you:
the public reproach on the name of the Lord Jesus – and on the service of the Holy Spirit in the earlier recovery of the truth;

the shame for having – in whatever measure – supported or succumbed to that wicked system;

the pain and sorrow of the loss of family and friends – loved and longed for.
We know as well:
the confusion at being "outside" alone, and the deep longing for Christian companionship;

the inward pressure to forsake truths once dearly held – or only assented to – to justify some new position;

the bitterness when compromise does not result in a clear conscience and soul satisfaction.
We are thankful to know:
the relief of repentance for practically denying precious truths, and the peace that the forgiveness of Christ alone can give;

the blessing of personal recovery and re-committal to assembly principles;

the joy of taking up the Lord's Supper and participating freely and happily in the service of God.
Please explore My Brethren in the light of the above, and may the Lord bless you.
You can check our Personal page for some of our history.

We would be glad to hear from you, whether known to us personally or not.
With love in our Lord Jesus,
Gordon and Betty.
"We know that we have passed from death to life,
because we love the brethren …
"Hereby know we that we love the children of God,
when we love God and keep His commandments"

1 John 3: 14; 5: 2.
Page Top   Main Menu   Personal Message Top
SO  YOU'VE  LEFT  THE  JIMS?
by  Laurie  Twinam
Note:
If you are not one of those brethren who have 'left the Jims' and do not wish to proceed, you can return to the Main Menu – and continue your visit.
For one reason or another, you now find yourself outside the religious group in which you probably spent most of your earlier life.
You are bewildered, bitter, disillusioned.

You may be trying hard to get yourself reinstated.

You may be seeking another group which will bring you Christian fellowship of the type you are missing.

You may feel inclined to indulge yourself by pursuing all the pleasures which you feel have been denied you in the past.

You have big unsolved questions about the past, present and future?

If so, read on, dear friend …
How Much Do You Really Know?
First of all, how much do you really know about the group you have parted from? Possibly you have managed to find out part of the real truth from relatives or friends.
But quite likely you know very little; the truth has been skilfully withheld from you, and you have been heavily prejudiced against anybody likely to give you the true facts.

It is a very great mercy from God that you have escaped thus far from a most amazing web of hypocrisy, deceit, corruption and lying.

Whether you know little or much about the extent of all this, I would urge you, my dear friend, to fall down on your knees and give thanks to God for having delivered you thus far.

Do not nurse any bitter thoughts towards your former associates, many of whom have been as ignorant as you were of the nature of the system of which they formed part.
It may be that right up to this moment you genuinely believe – as I did some years ago – that the group you have left is the only one on earth where the living presence of Christ and the living voice of the Holy Spirit is known.
Let me point out a few sobering facts, with the object of helping you to sort things out.

I have no desire to occupy you with the evil, or to denigrate particular individuals, but may the Lord's own words guide you: "By their fruits ye shall know them", Matthew 7: 20.
By Their Fruits Ye Shall Know Them
Leading members of the group have been involved in public scandals in recent years, particularly at Aberdeen in 1970.

Immorality, drunkenness and blasphemy were reported in the press and on television.

Tapes exist of an infamous reading at Aberdeen in July 1970 which displayed all this evil only too clearly.

This gross and disgraceful evil was coupled with unbounded spiritual pride.

As to Aberdeen, claims were made that 'the man of God was pure', that the readings were 'very spiritual', etc.

This is not only nonsense, but displays a refusal to face or admit the implications of plain facts.

These same facts were however admitted by some of the group, for the following 'rival versions' of the truth were claimed:

that eyewitness accounts, tapes, etc. were fabricated;

that culpable incidents did occur, but should be 'covered';

that the incidents did occur, but were a deliberate device to rid the group of unwanted brethren who did not support the teaching and practice of 'the man of God';

that the incidents did occur, and were 'highly spiritual', in fact a pattern for followers of 'the man of God' to emulate.

The behaviour by leaders of this group, and the system of intrigue which aims on occasion either to deny the evil, explain it away, or to boast in it,

should be contrasted with the spotless purity, above all reproach of moral scandal, which invariably marked Jesus Christ and His apostles.

Overseers have to be free from any charge of this kind. Titus 1: 7.

Throughout the history of the church, men who have the place of leaders have rightly been expected to be morally upright.

A large number of personal and family tragedies, affecting people of all ages, have been directly attributable to the malign influence of this group.

Hardly any group would be exempt from occasional tragedies of one kind or another, of course, but the sum total of broken homes, alcoholics, suicides etc. is very high.

There have even, alas, been murders.

In marked contrast to the widespread beneficent influence of the parent 'exclusive brethren' stock a century ago,

the preaching and teaching of this particular group no longer extends beyond their own circle;

their meetings and indeed their personal lives are completely sealed off from their fellow men.

The special 'light' they still claim to possess is not shining out. This situation recalls the Lord's own words: "If therefore the light that is in thee be darkness, how great is that darkness", Matthew 6: 23.
Facing The Facts
I would plead with you to ponder these things carefully, dear friend.
I have been careful not to overstate the evil which exists; a great deal more could be said, and probably you could add to the list of evils yourself.

But my object is not to occupy you with negative things, but to lead you to a desire for a complete deliverance from this system, root and branch.
Very likely you find this subject intensely disturbing to your peace of mind;
you may have suppressed your own subconscious doubts and fears for a long while, and have allowed yourself to be persuaded that you should never question the actions or teachings of 'men of God'.
God is light, and in Him is no darkness at all; just submit to His assessment, and you will delivered from the works of darkness.
You may feel quite stunned and shattered, but do not be discouraged!
The crisis you are experiencing in your spiritual life could well become the very means of your gaining a far deeper knowledge of the saving power of our Lord Jesus Christ.
It is possible that you have never yet had the personal experience of the forgiveness of sins, and in that case the merciful and faithful Saviour is available to you right now.
'If we confess our sins, He is faithful and just to forgive us our sins, and to cleanse us from all unrighteousness'. What a wonderful change that would bring to your life, right away!
And if you are already one of those who truly belong to the Saviour,
may this point in your history be the occasion for you to hear the clear loving voice of the Good Shepherd claiming you for His very own, calling you back from the bypaths into which you have strayed!
The Need For Cleansing
I have already urged you to be thankful for your deliverance thus far.
Now I would urge you to accept the need for repentance, for besides having been a victim of a terrible system of evil, you will surely, though perhaps unwittingly, have been a party to its evil influences.

You also need cleansing from all its inward effects, and the only Person able to cleanse you is Jesus the Saviour, the Friend of sinners.

Just cast yourself upon Him. He understands your inward condition perfectly, He has infinite compassion, and He is fully able to make you whole.
Do You Want To Be Cleansed?
This is a very important question. Jesus often encouraged people in need to express their desires for healing to Him very plainly, even though their needs may have seemed to be quite obvious. Do you really want to be different.
Once you have fixed your eyes on the perfections of Jesus Christ, you will become more and more conscious, like every convicted sinner in history, of your need for complete cleansing if you are to be fit for His company.

Is such a thing possible, you will question? He is both able and willing. He was led as a sheep to the slaughter, and with His stripes you may be healed! Are you willing?

Are you content with an outward deliverance from an evil group, or have you a longing and a confidence in the Lord Jesus to make you entirely whole?

Upon your answer to this question depends much of your future spiritual progress.
Sitting At The Feet Of Jesus
I would urge you most emphatically at this point to seek the presence of the Lord Jesus with your whole heart.
Having delivered you thus far by His power, He has nothing less in His heart for you than entire extrication from every vestige of evil and bondage.

In Luke 8 there is an interesting account of a man whom Jesus delivered from terrible demonic evil; after he had been delivered he sat at the feet of Jesus, 'clothed and in his right mind'.

That was not only a place of safety, but of instruction, enjoyment and spiritual growth.
Learn to sit quietly and sensitively at His feet. By all means seek guidance from people who really are near the Lord,
but beware that nobody intrudes between you and your Saviour! Listen for His voice, and fasten your eyes upon Him.

In this way you will be occupied entirely with what is good, and you will therefore be in a far better position to discriminate, becoming wise as to what is good, and simple as to what is evil. Romans 16: 19.
Safety is extremely valuable in this evil world, and the safest place in the whole universe is available to you as a repentant sinner!
Having bound up your wounds, the Good Samaritan brings you to a place of safety; the Good Shepherd restores your soul and leads you beside he still waters.
Jesus says: "Come unto Me … take My yoke upon you, and learn of Me; for I am meek and lowly in heart …"
What a great advantage to learn directly of Him, in His immediate presence.

Everything He says is perfectly expressed in His Person; what He says and does and is are all in infinite harmony.

Arrogance and pride in ourselves and in others is exposed and judged in the presence of His meekness and lowliness.

Occupied with Him alone, yet we pour contempt on all our pride … religious pride, ecclesiastical pride, spiritual pride …
Peter wrote beautifully of the character of the lowly Jesus:

"Christ also suffered for us, leaving us an example, that ye should follow in His steps: Who did no sin, neither was guile found in His mouth: Who, when He was reviled, reviled not again; when He suffered, He threatened not; but committed Himself to Him that judgeth righteously: Who His own self bare our sins in His own body on the tree, that we, being dead to sins, should live unto righteousness: by whose stripes ye were healed. For ye were as sheep going astray; but are now returned unto the Shepherd and Bishop of your souls", 1 Peter 2: 21-25.
There is a wealth in this to ponder. Although ever unique, Jesus is spoken of here as our Example.
And although He once suffered and died for us, He is still the living Shepherd of our souls.

As you sit in His presence, dear friend, the violence and malice of men from which He suffered so deeply will become clearer and plainer by contrast;

as you are occupied with Him you will appreciate more and more His gentleness towards you; you will learn the depth and quality of the Spirit of Christ.

I hardly need remind you that the system you have left has become notorious for its harsh treatment of others.

All this will become more apparent to you as you are occupied with Him, and the Holy Spirit brings you into conformity with Jesus Christ.
Finally, in the presence of Jesus you will learn the truth. Perhaps you may formerly have prided yourself somewhat on your knowledge of the truth – and felt you possessed it all on your bookshelves.
Where did that attitude lead to?

But the truth is in Jesus; you may learn it all from Him; He is the Same yesterday, today and forever; He is the Way, the Truth and the Life.

The truth will set you free, and if the Son sets you free you will be free indeed!
What Next?
'But what next?' you will ask. 'I cannot always be sitting at the feet of Jesus! I must be up and doing. I have a great many practical affairs to attend to, and I must find a group of believers with whom I can share fellowship!'
The Good Shepherd And His Flock
Before you dash away remember, dear friend, that you belong to the Good Shepherd.
If He has rescued and claimed you, He is also fully competent to guide you and lead you in the way ahead.

He is your Shepherd, and He is also the Shepherd of all His sheep.

If you love the Shepherd, you are one of His flock, the flock which He leads.

Alas, there are many 'flocks' to be found today, and not all of these are under the Shepherd's immediate guidance. But in His mind there is only 'one flock, one Shepherd', John 10: 16.

The Lord will guide you somewhere where you can hear His voice, and find 'pasture'.

I would recommend you to read John 10 and also John 21 so that you are fully assured of the competence of the Good Shepherd to guide and lead His flock in spite of the very greatest opposition and failure in the religious world around. Rejoice in Him, and listen for His voice!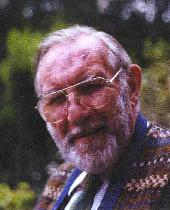 If you have any enquiries, please contact the author:
L. J. Twinam, 8 Pontoise Close,
Sevenoaks, Kent, England TN13 3ES
Tel: 01732 455425        E-mail: laurietwi@talktalk.net

---

Guests from outside the UK – if they prefer – may contact 'My Brethren' by using our Guest Book / Message form. Please mention 'So You've Left the Jims?' in the message.
Page Top
Main Menu
Article Top
— A N   I N Q U I R Y —

Subject: My Brethren: So You've Left The Jims?
From: Mark Kolbo mrkolbo@netscape.net
Fri, 28 Sep 2001

I am trying to find information on the Brethren that are in Neche, ND, USA. I am a Lutheran Pastor here and trying to understand my neighbors. Do you know anything about this group?

Mark Kolbo.



My Reply
To: Mark Kolbo
Thu, 04 Oct 2001

Dear Mark,
Thank you for visiting 'My Brethren'. Normally, I would not give details to anyone personally unconnected with the sorrowful situation.
However since you have found 'My Brethren' and the message 'So You've Left The Jims?' and seem to have a genuine care for your "neighbours", I share the following for your personal and private interest which, I trust, you will respect.
Yes, I know the so-called 'Jims' having been associated with them up to 1971. I'm no longer familiar with those in Neche, but I did know the late Jim Symington (JHS) of Neche, recognized as 'the universal leader' of the world-wide group to which those in Neche belong.



Historical Background
As you will learn from the 'History' group on MB, there was a distinctive movement of the Spirit which began in Dublin and elsewhere about 1827.
Many godly believers rejected the sectarianism and clericalism of the institutional churches as unscriptural.

Owning the one body and the sovereignty of the Spirit in ministry, they gathered separately for the Lord's Supper and edification.

Over the years there were several divisions as the enemy attempted to destroy this movement of faithfulness and devotion to Christ.

Nevertheless those brethren whose history and ministry MB records prospered spiritually as the Scriptures were opened up.
The Legal System
However, around 1953 there was a decline and departure from the truth and in 1959 'Jim' managed to delude many into accepting him as their 'universal leader' – a concept absolutely foreign to the original and Scriptural principles of the movement.
The legal system he initiated in 1959-60 caused a separation in 1960, and ultimately a world-wide crisis over his words and conduct at Aberdeen in 1970 and a further separation.

The legal system – which continues to this day – is completely opposed to the original and Scriptural principles with which the movement began and under which it flourished for many years.

The system has led to a proliferation of rules, much personal suffering including forced break-up of families, and to an increasing isolation from others.

Many younger persons have grown up among them, now have their own families, and know nothing of the pre 1959 spiritual conditions.

Like their elders they accept the rules and the isolation in fear of excommunication, separation from families and friends, and loss of their jobs if employed by others in that group.

Your "neighbours" in Neche are connected with that legal system and are thus most unlikely to welcome any personal contact.
Author's Comments
I referred your inquiry to my friend Laurie Twinam, author of the article. His reply with which I concur and commend to you is:
As to the Lutheran Pastor's enquiry, I'm afraid I have no easy solution. To be asked to testify about 'the hope within us' is Biblical and normal –
but how do we give an objective account of the Jims to a Christian unacquainted with them without a great deal of prayerful consideration

and careful balancing of the brethren's wonderful and godly beginnings with the utter shame of the present situation –

balancing too the relative innocence of the mass of Jims caught up in traditional teaching without access to the real facts –

and on the other hand the dire guilt of the leaders who have successfully stumbled not only their contemporaries but a whole generation of 'little ones' and their further offspring!
Laurie Twinam
Conclusion
It is humbling to write about these matters. At the same time you should know that
there are some who have repudiated the legal system and desire to continue in faithfulness to the Lord Jesus and the truth they have learned from the Scriptures, always seeking the welfare of their brethren.
Yours in the Lord, Gordon Rainbow.
Page Top   Main Menu   Article Top   Inquiry Top
---