Menu•SiteMap
Ministry
"If any one speak – as oracles of God; if any one minister – as of strength
which God supplies; that God in all things may be glorified through Jesus Christ,
to whom is the glory and the might for the ages of ages. Amen", 1 Peter 4: 11.
INTRODUCTION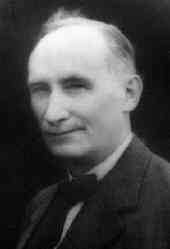 Ministry today has to be carried on in relation to those most of whom have little or no confidence in the ministers. I am not speaking of those who walk with us in fellowship; but ministry is not for them alone; ministry is for the whole assembly. It does not say that God has set certain in fellowship, but that he has set certain in the assembly; 1 Cor. 12: 28.
He has set the gifts in the assembly and their ministry has the whole assembly in view; but most of those who form the assembly have little or no confidence in those who are walking in the truth, and who are seeking to minister it. Ministry is therefore extremely difficult at the present time, and we shall prove this to our sorrow if we undertake it lightly, if we undertake it in natural effort or ability.
We have to learn from our great Leader, if we are to minister effectively. The Lord Jesus Christ had to carry on His ministry amongst those who had little or no confidence in Him, but He was not daunted. We find Him in John's gospel ministering in Jerusalem, for John would present us the most sterile soil, corresponding with that with which we have to do; so the Lord is seen in this gospel ministering in Jerusalem where there was little or no sympathy with Him.
We have to learn, beloved friends, to minister after this fashion … as Jesus went down into death to serve those whom He came to serve, notwithstanding their want of sympathy and interest, so every minister has to learn to serve without sympathy, and even without interest.

Ministry by J. Taylor, 24: 34, Barnet, 1925.

See: Doctrine: Ministry
Printed Ministry
The commitment of My Brethren to the history and ministry of those brethren commonly called 'exclusive' calls for a comprehensive selection from the ministry of the recovery of the truth, as ministered by a wide range of reliable servants. Much of this ministry has been out of print for many years.
My Brethren has no desire nor intention to compete with, or to replace the function of, the publishers of ministry. Indeed, it is hoped that the reading of ministry presented here will stimulate renewed interest in the available printed ministry.
Mr. Cowell's ministry is characterized by a distinctiveness, both before and after his unrighteous excommunication in 1960, when there was a deliberate – and unfortunately successful – effort to suppress it.
Attention to GRC's ministry, and the spirit marking it, would have preserved the brethren from being overwhelmed by the legal system.
We are indebted to Philip Haddad for printing Mr. Cowell's proscribed ministry, and publishing much of his earlier and later ministry as well. All is now out of print.
It is understood that Kingston Bible Trust may print some of his ministry in the future, but how much and when is not known.

Note: Some of GRC's ministry has been included in KBT's recent 'Selected Ministry' series.
In view of the above, we do not consider the posting of all of GRC's valuable ministry available on 'My Brethren' as a contradiction of the above policy as to Printed Ministry.
The text of GRC's ministry as scanned – mainly from Mr. Haddad's publications – for MB is available for a cd-rom or for any proposed reprinting.
Bible Translations
Quotations in earlier ministry are usually from the so-called Authorised Version – King James Bible – occasionally from free translations.
The 2nd edition of the New Translation of the New Testament by J. N. Darby was published in 1871 – and the complete Bible was published by Morrish in 1890. Subsequently, JND's translation was often quoted.
In 1939 Stow Hill Depot reprinted the New Translation. Since that time most quotations – in ministry posted on 'My Brethren' – are from JND's translation, now usually called the 'Darby Translation'.

From the outset of the revival of the truth of Christ and the assembly,
there was a flow of spiritual ministry which over the years embraced "all the counsel of God", Acts 20: 27.

Much of that ministry came through servants whose names – if nothing else – are widely known.

It is still in print – in various series – and listed in the catalogue of Kingston Bible Trust, one of the successors to Stow Hill Bible and Tract Depot

Some ministries are now available on CD-ROM.
Unless otherwise indicated, items by those named above and other servants
are from the Stow Hill Depot editions of their letters and ministries – or out of print Stow Hill periodicals.
---
The ministry of J. G. Bellett , G. V. Wigram and C. H. Mackintosh is also still in print by various publishers.
---
It is not my intention to reproduce articles that are readily available.
As the ministry of those beloved servants mentioned above is still in print,

it will only be drawn upon for this 'Ministry' group or for the Doctrine group

for articles of significant historical and doctrinal value,

or if suitable articles by other servants are not available on important subjects.
---
Items by G. R. Cowell and others with whom he was in practical fellowship from 1959
are from the now out of print books and periodicals of Stow Hill Depot or publications of Philip Haddad.
The source of each article or extract will usually be shown following the title of each article.
'Article' is used throughout MB to cover addresses, readings and letters, as well as written ministry.
---
Much of the ministry presented here is therefore by other servants whose names may not now be generally known.
Some ministered more extensively than others, but all served in the Spirit of Christ.

Their ministry is particularly valuable as bearing witness to the Spirit's testimony to the truths advanced by those more prominent in the work of the Lord.
Many of the items – all now long out of print – are from my own library. See Personal: My Projects for the details of ministry which I have compiled as:
An Outline of Sound Words Series

A Voice to the Faithful – New Series.
---
If the Lord will, there will be additions to the 'Ministry' group from time to time so that, eventually,
a wide – if not the whole – scope of Scriptural truth will be represented by the ministry of a wide range of reliable servants.

"I have not shrunk from announcing to you all the counsel of God", Acts 20: 27.

"And the things thou hast heard of me in the presence of many witnesses, these entrust to faithful men, such as shall be competent to instruct others also", 2 Timothy 2: 2.
G.A.R.