Menu•SiteMap | Biography
G. R. Cowell (1898-1963)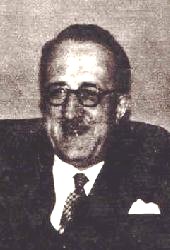 Mr. G. R. Cowell – though unknown or unremembered, except by a relatively few –
was one of the ascended Christ's choice gifts, borne witness to by the distinctive character of his ministry.
This sketch is based largely on several documents in my Historical Reference Series.
Dr. Brian Cowell, the younger son, graciously furnished the many personal and family details.

'Burial Meeting of G. R. Cowell' was contributed by Bohuslav Koša of Bernolákovo, Slovakia.
Pages with ministry by G. R. Cowell:

— Ministry of G. R. Cowell on 'My Brethren' —

As indicated in 'Site News: Bulletins September 2001: Ministry Project', it has been our desire to post as much as possible of GRC's valuable ministry, out of print for many years, on 'My Brethren'.

This has now been accomplished and all of GRC's known ministry is now available on 'My Brethren'.

Kingston Bible Trust has since reprinted a few readings and addresses in the 'Selected Ministry' series.

To accommodate the large quantity, his ministry now appears in 3 groups, and all links have been changed as follows, and per the above links:

Early: 1936-60, till his excommunication in July 1960;
Memorials, reprints of books of early ministry;
Later: 1960-63, till taken by the Lord, Feb. 19, 1963.
G.A.R.
BACKGROUND –  G.  R.  COWELL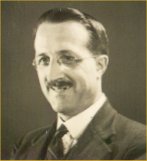 Gerald Robert Cowell was born on June 5, 1898 in Saffron Walden, Essex – the birthplace of Mr. F. E. Raven.
Alfred and Effie Cowell, his parents, were connected with a Baptist church.

In 1914, at the age of 16, he had a bicycle accident and for three days lay in a semi-conscious state and faced eternity. As a result he turned to the Lord.
Around 1915, he came into fellowship with the brethren at Debdon Green, near Thaxted, Essex.

"… you cannot make known the mystery simply by talking about it: right words come in and are needed, but to make known the mystery you must show it.
"I saw it working first in a farm labourer's cottage;
and when I saw it working I was delivered from all
the religious associations of men which we call Christendom.

"I saw the mystery working among the poor of the flock, and that is how it was made known to me for I did not know the doctrine of it then.

"I came into the company of simple folk who loved one another. They had love among themselves.

"Masters and servants were there according to the truth of the body, without respect of persons, and riches were flowing in from the ascended Head.

"They had not human learning, but proved that all the treasures of wisdom and knowledge were available in the mystery, because all are in Christ, the Head of the body, the assembly.

"The mystery in that sense, was made known in that little company, and it freed me once and for all from the whole dead weight of Christendom as built up by man".

His mother, although first of all violently opposed to his joining them, eventually came into fellowship with 'exclusive' brethren.
At 18, during World War I, he served in the army as a conscientious objector.
After the war he was employed as a Civil Servant.
Around 1920 he married Irene May Holding and they settled in Hornchurch, Essex, living there for the rest of his life.
BACKGROUND –  MRS.  COWELL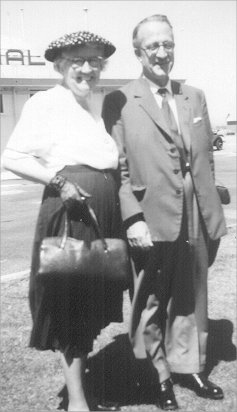 Irene May Holding was born April 20, 1896, at Wandsworth Common.
Thomas and Flora Holding, her parents, had been Baptists, but had come into contact with the brethren and into fellowsip.
She was baptized as belonging to a Christian household and trusted Christ in her youth.
In her late teens she came into fellowship, perhaps at Enfield, Essex.
Before her marriage she was employed at Somerset House.
Irene was the eldest child but she outlived her three brothers – Frank, Eric and Douglas – who were also in fellowship.
Frank G. Holding of Colwyn Bay, Denbighshire, withdrew in January 1961 – and he wrote a comprehensive exposé, and indictment, of the legal system which had recently emerged.

Eric E. Holding lived in East Grinstead, Sussex. The index to Mr. Stoney's ministry was prepared under his direction.

Douglas T. Holding lived in the south of England. A poet, like his sister, he is the author of five well known hymns – 125, 164, 214, 356, 416 – in the 1973 Hymn Book.
Mrs. Cowell wrote two fine hymns, No.'s 179 and 485, in the 1973 Hymn Book.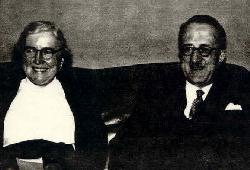 The Cowells had two sons Alan and Brian. At the time of this writing December 1998:
Alan is now 76 and in good health, but in 1960 when Mr. Cowell was so badly teated he was utterly devastated, as Brian also was.

In 1966 Alan and his wife Christine took up residence in South Africa where they attend a Union Church.

They have three daughters:

Margaret is single and a missionary in Mozambique;
Brenda – Mrs. Keith Farrel – lives near them;
Jennifer – Mrs. Eric Hughes – is in East London;

both the sons-in-law are South African.

Brian now lives in Bradford, West Yorkshire – the birthplace of Mr. C. A. Coates.

He is interested in a charity which supports a translation team in Mongolia.

Brian is also writing a document criticising a book entitled 'God, Chance and Necessity' by Keith Ward, Professor of Theology at Oxford University and a theistic evolutionist.
HIS  FRIENDS
In this biographical sketch, the term "friends"
refers to spiritual friendships, not to natural or partisan relationships.
Mr. Cowell was highly respected among the brethren – not only in Great Britain but abroad as well – both personally and for his gift and service in the ministry of the word.
But when he became the object of attack in 1959-60 there were few who were able or willing to withstand the pressure of being withdrawn from for defending, or supporting him, against the false charges of an emerging legal party.
Notable among those who did not yield to the intimidation were:
In a word at Mr. Hemmings' burial in December 1963 – just 10 weeks before his own death – GRC said:
Having known him since 1919, I can speak with personal knowledge of his devoted service to the Lord and to the church through a long life.

I do not think I can recall a life of more constant labour among my contemporaries, labours which often involved journeys of great length in order to succour isolated souls – surely a life which is an example to us all.
• Philip Haddad of Ilford
Subsequently, Philip Haddad personally took on the onerous but valuable service of reprinting GRC's proscribed ministry and much of his previously unpublished ministry.
As stated in History: Hymn Book 1: 1962 Revision :
"After JTSr's departure to be with Christ in 1953, there was an unprecedented, relentless and extended struggle for preeminence in leadership and teaching. The out-come was the undisputed dominance in 1959 of —.

"The harsh legal line he subtly introduced brought great public reproach and incalculable suffering to the saints.

"Conscientious brethren and servants, who protested, were ruthlessly excommunicated by his partisans. Others, to their shame, were deceived by smooth words or capitulated through fear of consequences.

"Many are still in that wicked system, including younger ones who have known nothing else".
• London 1959
Mr. Cowell served at the 1959 London special meetings* at which he was challenged when he said that "the greatest numerical losses we have had of late years have been through the Galatian spirit".
[* See 'The Auckland Supplement' and footnootes.]

Following those meetings he became the focal point of a bitter attack fuelled by allegations of serious doctrinal errors and of weakening the truth of separation.

Most of the prominent brothers became caught up in – or acquiesced to – this unjustified and violent onslaught which led to the spiritual slaying of a righteous man, Matthew 23: 35.
HIS  WITHDRAWAL
OUTLINE OF PRINCIPAL EVENTS LEADING UP TO
THE WITHDRAWAL FROM MR. G. R. COWELL IN HORNCHURCH
ON 12TH JULY 1960
March 13, 2009; Marcus Chapman writes: "Also attached is an outline of the assembly meetings leading up to his withdrawal. It is quite clear to me that the whole matter was a "put-up" job with brothers from outside the locality heavily influencing young, unspiritual men, within the locality.
"I do feel it is a worthwhile record to publish. One of the 3 signatories is still alive and has no objections to its being made available in a wider way".
---
May 12, 2011: Paul Allison writes "Just as a matter of interest you may or may not know that the brother who was to the fore in withdrawing from GRC, Alan Parsons, is still alive, 90 years old and living on the east coast of Scotland where he and his wife attend a charismatic church! It's amazing where some people end up, isn't it?
The Parsons parents were at Sutton Coldfield with us in the 1930's and I believe one of the grandsons is priest-in-charge there now.
I seem to have a great memory for trivia out of the long-ago but at 78 my memory for what happened yesterday is not so bright!"
This 1960 statement* which has only recently come to light is valuable as it is an eyewitness acount by three responsible brothers.
[* A few imprecisions in quoting J.T. have been corrected.]

While the statement is generally sympathetic, it does not seem to take sufficient account – except for paragraphs 11 and 15 – of the great pressure Mr. Cowell was under and its effects upon him.

There have been other such attacks on various brethren with devestating effects – resulting in forced and unjust 'confessions'.

Such actions were part of a concerted effort to defame, discredit, disable and destroy, servants and other conscientious brethren who stood against the legal party.
G.A.R., March 2009.
OUTLINE OF PRINCIPAL EVENTS
1. As many reports are current as to the sorrowful events in Hornchurch concerning our brother Mr. G. R. Cowell and many inquiries have been received, it is apparent that a factual statement of these matters is called for
and we have felt it laid upon us as before the Lord, as having been eye-witnesses and accurately informed, to set out the events as they actually happened.

We humbly and sincerely commit this outline to the Lord Jesus for His approval and leave it before brethren to arrive at a judgment as to the rightness before God of these things.
2. We have been governed in our considerations by 1 Timothy 5: 21 "I testify before God and, Christ Jesus and the elect angels that thou keep these things without prejudice, doing nothing by favour".
3. The exercise concerning our brother arose, in Great Britain, over three things said at the meetings he was taking at the Central Hall, London, in July 1959.
The first; and most important, concerned the call to leave professional and other associations – in which matter Mr. Cowell had given a lead in his address* in London the previous year.

Certain brethren who were moving to free themselves from unequal yokes found that they could not get out immediately because they were held by law or contracts with other persons.

These brethren had been criticized for not getting free at once and G.R.C. quoted Isaiah 51: 12 to shew that in all our movements we should act righteously and glorify God.

This verse, however, contains the words "ye shall not go out with haste" and some brethren thought that our brother was advocating delay, even though he said in the same meeting no less than eight times "there should be no delay", "it is imperative (to come out)" and so forth.
4. The concern continued and increased and, in December 1959, Mr. Cowell came to the conclusion that, although what he had had in mind had been right, Isaiah 52: 12, was not the appropriate scripture to have used. Accordingly, in an assembly meeting held on 19th December 1959 he withdrew it, said he had erred and was forgiven.
In the course of this meeting our brother said that his error (in the London meetings) lay in treating of methods without first re-affirming principles. This use of the word "error" led to a report that he had confessed to wrong doctrine.
5. The second point which caused concern was our brother's reference to large numbers having been lost to the testimony as a result of legality. He was pressed to say which meeting he had in mind and he said Auckland, New Zealand.
This was unwise, particularly as there was some dispute as to the facts, (extending over a period of more than four years) and at the end of the reading in which the reference was made Mr. Cowell apologised for anything he had said which was wrong.

This matter was also covered in the assembly meeting of 19th December 1959, when he re-affirmed that he was not confusing legality with faithfulness and added that there was religious zeal in all our flesh and that his concern had been that our zeal should be wholly spiritual.
6. The third point related to the worship of the Spirit in the morning meeting. Our brother raised the question, as an inquiry, whether the prominence of the Spirit in passages of scripture referring to the lordship of Christ (particularly 1 Corinthians 12: 13 and 2 Corinthians 3: 17, 18) might not suggest that a brief response to the Spirit "in the lordship setting" at the supper might not be pleasing to the Lord.
To some it was not clear at the time exactly what was in our brother's mind but, from the verbatim notes of the meetings and what he has said since, it is undeniable that he was suggesting a brief reference to the Spirit when thanks is given for the emblems.

Some, however, thought, that he was advocating a formal phase of worship to the Spirit either before or immediately after thanks is given for the emblems. At the assembly meeting of 19th December 1959, however, Mr. Cowell withdrew all that he had said on this subject as it was a matter for spiritual judgment and it was righteous for him to submit to the spiritual judgment of others.
7. Subsequently criticism was also expressed of the ministry at Exeter Purification and Life. The theme of this ministry seems amply justified by Matthew 23: 25, 26 and Romans 2: 28, 29 but some accused our brother of putting holiness before righteousness, contrary to Romans 6: 19.
This criticism seems to arise from confusing purification with holiness.

Another criticism of the book was that Mr. Cowell had made a distinction between a "name and a title" which, it was alleged, neither J.N.D. nor J.T. ever did.

On this point our brother was being made an offender for a word (see Isaiah 29: 21 and 2 Timothy 2 :14) because he made it clear that he was using the two words on that occasion simply to distinguish between the personal name of God (the "name") and a name also applied in the scriptures to false gods ("titles") – a distinction which the second note to Ezekiel 2: 4 seems to suggest.
8. In spite of the assembly meeting of 19th Decumber 1959, and the accord between Mr. Cowell and Mr. Jim. Taylor when they met in New York about a month later some brethren were still unhappy about Mr. Cowell and his ministry, although such brethren were then still very few.
9. Then, on 20th January 1960, two brothers made statements after the city reading in London in which they referred to what Mr. Cowell was supposed to have ministered the previous July and pointed out the seriousness of these alleged errors.
A revised report of this assembly meeting was circulated, in due course, far and wide (without Mr. Cowell having had an opportunity to comment on it) and, since neither notes nor a summary of the July meetings had been circulated, this report resulted in many of the brethren changing their minds and condemning our brother and his ministry.

Having compared the report with the verbatim notes of the meetings, we have no hesitation in saying that the statements in the report as to what had been ministered the previous July were inaccurate and very misleading

One of the undersigned wrote to Mr. [Charles] Hammond and pointed this out but received only an evasive reply claiming that the quotations from the ministry were correct "in substance". He wrote again and this time the reply was threatening.
10. Until after the London assembly meeting of 20th January 1960, there was only one brother in Hornchurch openly critical of Mr. Cowell (a young man who had not been present at the meetings at the Central Hall) but now two others also expressed concern and raised questions locally.
Most of the matters were trivial, or quite in order when all the circumstances were known. For example, in private conversations as to the radio Mr. Cowell had counselled the brethren to move carefully in connection with one or two particularly difficult cases where families were divided and these remarks were used to support the allegation that he was not clear as to the principle of radio.

Other charges raised were

(i) the statement in the Exeter meetings that a locality which habitually moved before the brethren in other parts was going before the cloud and thus marked by "independency – in principle, Bethesda";

(ii) over-stressing the significance of the Old Testament name "El", and

(iii) inquiring in a private letter written at the beginning of 1948 (before many in this country were clear on the matter) whether the public worship of the Spirit might not savour of strange fire.
11. In a care-meeting held on the 5th July 1960 Mr. Cowell made a statement as to these and other related matters and it was arranged to have an assembly meeting on Friday the 8th July to clear them.
In the care-meeting he was in power but on the Friday this was not so, he was obviously unwell and had difficulty in collecting his thoughts and expressing himself. He did, however, withdraw what had caused concern and also emphasized that he was prepared to withdraw anything not scriptural or even doubtful. He also expressed the utmost regret for his actions and their results.

There followed a number of words: one expressed no judgment, one (by the young brother who had first been critical) condemned our brother because, although he had expressed sorrow, it was not "according to God", 2 Corinthians 7: 10, and pronounced withdrawal, and three others expressed forgiveness.

One of the three brothers who had taken matters up (Mr. Alan Parsons) said he could not accept a verdict of forgiveness, and several stood with him.
12. A visiting brother (Mr. Leslie [W.] Turner [of Doncaster]) who had come to take the fellowship meetings arranged for the following day, remarked that there were evidently two assembly judgments and suggested that the brethren should hold the matter sub judice over the week-end in the hope that help might be afforded in the ministry
This was agreed to and in the reading on the Saturday our brother ministered on 2 Samuel 20: 21, 22 (although he was careful to say that in our day we were not thinking in terms of throwing heads over the wall) and that brethren in Hornchurch should be in line with the universal concern there was over Mr. Cowell (Exodus 28: 15-21) etc.
13. In the evening a number of local brethren were at supper with Mr. Turner and Mr. P. Lyon [London] was also present.
The latter said that while Hornchurch was divided there was no assembly voice to which Mr. Cowell could listen and impressed upon us the seriousness of bringing the brethren generally to the brink of a division.

The first thing was to get united ourselves; we could then consider our brother and, in an atmosphere of contrition, be of the greatest help to him.
14. We felt the rightness of this and came together on the following Tuesday, 12th July, expecting that all would be humbled.
The two brothers who had given the principal words of forgiveness on the Friday (Mr. Fred. Chandler and Mr. J. L. Wallach) humbly confessed their part in contributing to the divided state of the locality and then Mr. Alan Parsons (who had said on the Friday that he could not accept a judgment expressing forgiveness) also got up.

Some thought that he too was going to take low ground (having been one of those present at the supper table [with P.L.] on the Saturday) but, instead, he said that since the forgiveness had been withdrawn the brethren could proceed with the case and asked Mr. Cowell whether he had anything to say.
15. Our brother then made a further, much briefer, statement withdrawing everything that had caused even the least concern and expressing his self-judgment, sorrow and repentance in the most abject terms.
It was clear that he was overwhelmed in his spirit and the following day he had no clear recollection of what he had said.
16. An older brother who does not usually take much part then gave a word in power on Daniel 9: 7-9, 18, 19 etc., emphasizing that unto us was confusion of face, calling on the Lord to extend forgiveness and saying that we could righteously forgive our brother.
This was followed by another word confirming forgiveness (Leviticus 4: 26).

Mr. Alan Parsons then gave a word on Romans 16: 17, 18, Luke 17: 1-3 and Mathew. 12: 37, saying that he deemed that Mr. Cowell was not repentant and should be withdrawn from because

(a) he had not intervened to avert division on the Friday, and

(b) in neither assembly meeting had his confession included the reference to Bethesda (see paragraph 10).

In fact, the Bethesda matter had been included and this was immediately pointed out both by Mr Cowell and. by another brother, but no notice was taken of this.

The two brothers who had pressed forgiveness then said that, rather than cause division, they would withdraw their words. This left the word condemning our brother and so he was withdrawn from.
17. A large number of brothers then confessed to their part in contributing to the divided state manifest on the Friday or said that they had been supporting Mr. Cowell and now recognized that they had been wrong.
The report therefore went out that Hornchurch brethren were absolutely united and of one mind in withdrawing from our brother. The truth was that many thought differently but either were afraid to say so or felt precluded from doing so by their own failures.
18. For the sake of completeness it should be added that a fortnight after Mr. Cowell had been withdrawn from a brother said, at a meeting at the Central Hall [July 26, 1960] concerning Stow Hill Depot, that in ministry in South Africa Mr. Cowell had said something derogatory to the Person and work of Christ.
The brother added that he was not imputing wrong thoughts but was alluding to what was said. As a consequence of this remark the false report has been widely circulated that Mr. Cowell holds defective views on these holy subjects. The most that can truthfully be said is that there were faulty expressions at one point.
19. From the foregoing account of events leading up to the assembly meeting of 12th July 1960, it will be seen, firstly, that our brother was not withdrawn from because he refused adjustment on any matter concerning the truth but because he was said to have been not really repentant.
This judgment is questionable; it was based on defective hearing (see paragraph 16) and John 5: 30 says "as I hear I judge"; defective hearing and defective speaking go together (Mark 7: 32).

Secondly, the initiative in raising matters was taken by younger brothers who leaned heavily for counsel upon a London brother (Mr. C. Hammond) on the ground that he had the gift of government.

One matter was raised as a result of a letter from New York and the brother bringing it forward admitted in a care-meeting that it was not his own exercise.

Thirdly, a good deal was made of the "universal concern" there was over Mr. Cowell and his ministry and its "divisive effect". This concern arose, however, not so much over what Mr. Cowell had said as over what he was alleged to have said (as in the report of the London assembly meeting referred to in paragraph 9).

Finally, there are those local in Hornchurch who will tell you to this day that they do not know why Mr. Cowell was withdrawn from.
20. In short, the assembly judgment was the result of misrepresentation and influence from outside the locality. What our brother had said (often in private conversations, not even in ministry – as in the matter of the radio mentioned in paragraph 10) was taken out of its context, exaggerated and circulated without any regard for the circumstances and in violation of the principles of 1 Timothy 5: 19.
For example, at a distinctive reading at Park Street a few years ago he was asked where he had got his thoughts and he replied "J.N.D." As a result of this it was put round that he never read J.T. but always went to J.N.D.

Ministry given on that occasion has also been said to be contrary to J.T.'s., yet the reading (on God's Name and God's Praise) was to support J.T.'s. ministry on the worship of God as God when it had been said that there was no scripture to support it.
21. J.T. himself had to meet the very same thing and says of it:
"… some of the expressions alluded to have been torn away from their context and grouped together in such fashion as to lead some to conclude that a system of error is being taught … It is true that we are to be justified or condemned by our words, but if statements are made which although said to be one-sided or unbalanced, are at the same time supported by Scripture, they cannot be called error. This is especially the case if the balancing truths are found elsewhere from the same speaker, and the different Notes which have been criticised abound with this very thing", Letters 1: 46-47 [June 4, 1906].
22. During the period of exercise much was said of having a "moral" judgment of "the whole matter" and of not discussing "points".
We believe that this was simply to cover up the fact that when specific issues (the "points") were looked into they turned out to have very little, if any, substance.
23. This is not, of course, to claim that all that our brother has said is faultless for "the Holy Spirit is often limited [Himself] because of the weakness of the vessels available to Him, so that we do not have the same power they had in apostolic days", J.T. [ Old Series] 153: 245 [New Series 50: 392-93].
24. In spite of all the circumstances, many of us in Hornchurch felt that what was done on July 12th was the will of the Lord and should be bowed to.
In many ways it was reminiscent of the stoning of Stephen – particularly in the meek and forgiving spirit shewn by our brother and the element of "holding their ears" which marked his accusers.
25. The signatories of this paper (who were in the same meeting as Mr. Cowell and had first-hand knowledge of all that transpired) have now withdrawn on the authority of 2 Timothy 2,
not because of the assembly judgment of July 12th, but over the issues of the truth which are exercising brethren all over the world: the undermining of the authority of the Scriptures, together with other features of popery and pharisaism.

They feel, however, that the truth concerning the withdrawal from Mr. Cowell should be set out and properly attested, particularly as the present sorrowful situation owes much to the refusal of the ministry which the Lord gave through him. Needless to say, this has not been written at his instigation.
K.E.G. BARBER, 22 Berther Rd., Hornchurch.
J .L. WALLACH, 13 Walden Rd., Hornchurch.
H. J. DOUGHTY, 16 Burn Way, Hornchurch.
December 1960.
HIS  TRIALS  AND  HIS  STAND
The following extracts are – except for the last –
from letters to a brother in Toronto. They give some idea of the severity
of the trials through which Mr. and Mrs. Cowell passed in 1960-61.
August 13, 1960: May I ask you to give me more information as to the "new teaching"? … You say that you were given the choice of the new ministry or your family.
What does this mean? Possibly this ministry has not been very current in this country – anyway not until recent weeks – and I would be glad to be accurately informed as to it.

This refers to not allowing children aged twelve and over
and who were not 'in fellowship' to eat at the family table.
You will no doubt realize that I have been passing through a time of unparalleled pressure of spirit; and am no longer in close touch with current events among the brethren.
GRC was withdrawn from by – what had become –
the — legal sect in Hornchurch on July 12, 1960.
September 9, 1960: Since you wrote, my dear wife has been withdrawn from because she felt she could not say she had [illegible] supporting me, and also Mr. and Mrs. E. J. Hemmings.
There were 3 long assembly meetings (3&frac34, 3&frac12 and 2&frac12 hours) for EJH One charge was supporting me; but those on which action was taken seem very obscure. He went down very low; but it was of no avail …
This may refer to the statement of SMcC's [Stanley McCallum] re the Cape Town notes, made at Central Hall on July 26, 1960, [History: Stow Hill Depot: 1960] after I was withdrawn from.
It is a false charge. I will enclose a note [not available] as to SMcC's criticisms – in so far as they have reached me, for I only have indirect report.
—— has criticised remarks re the title "El" in Purification and Life; but no opportunity has been given for a fair examination and explanation of the matter.
It is a time of great testing. There is much fear among the saints.
Leadership in localities is being grasped by dominating minorities – mainly young men.

But the Lord is over all and will not fail those who wait for Him. He will not allow things to continue as they are, we are assured …
October 8, 1960: … In leaving one form of evil it is not right to link up with another.
I appreciate your advice to me and pass it back to you, viz. "Do what JND did at Plymouth. He was willing to go alone if necessary. Think of Martin Luther who separated himself from Rome when there were no other bodies".

I am sure that if we are patient the Lord will soon come in and give us those we can walk with according to truth. In the meantime we should be prepared to be alone …
The present idea of a virtually infallible leadership is blatantly wrong and the Lord will deal with it.
Satan would nullify true exercise as to purification by a legal imitation. 2 Timothy 3: 8-9 applies, and we await the complete manifestation of the folly.

Many of the features delineated in that chapter are seen in the young men who have grasped leadership …
As regards 'authoritative ministry' I have not agreed with the things that are being said on this subject since 1949 when Mr. McCallum gave the address on it at Barnet …
This cannot be located. Perhaps he is referring to SMcC's
'Features of Authority in the Ministry', Barnet, April 18, 1953.
It is amazing that brethren in Great Britain in the course of 8-10 weeks have so rapidly succumbed to evil, though much of the submission is undoubtedly through fear.
But the Spirit of God will raise up a standard and I believe is doing so, and I trust that the body of the saints universally will be saved.
I would exhort you again to hold yourselves free from other associations and to await the issue of the conflict …
December 16, 1960: … The issues are now very plain – Pharisaism, popery and licence.
The claim 'the Lord is in the position' is proved to be false.

So long as godly and righteous men, who feel the evil, remain in, they have no power to withstand the evil, but quail before the violence of the young men.

If the Lord were 'in the position' He would support such persons in it, but He does not do so.
As soon, however, as anyone resolves to leave, whether sister or brother, for the truth's sake, they are full of power, joy and peace. Remarkable testimonies have been, and are being rendered …

The general experience of joy and peace is very confirming. In practice brethren find that, in moving out, they have actually moved in to true fellowship.
May the Lord keep us very dependent for each step – led by the Spirit, in faithfulness to Him … The God of peace be with you.
G. R. Cowell
January 20, 1961: My husband is somewhat snowed under with correspondence and visitors so I am sending along a list as you suggested. It is by no means complete and the figures may be greater now in some cases …
We know of impending moves in many places. In many others there is a smouldering state of unrest and distress but they cannot leave the position.
It is remarkable to see the spiritual material that has come to light among sisters as well as brothers; touching, too, to note the depth of exercise which practically all go through.

It is individual exercise with the Lord, no landslide, and we would not wish it to be.
Irene M. Cowell
Mr. and Mrs. Cowell continued in fellowship with a number of those referred to above, who resisted the legal sytem and either withdrew themselves or were excommunicated.
The following widely circulated extract is a clear testimony
that Mr. Cowell did not forsake Scriptural principles.
November 9, 1961: … I ought also to make clear that I cannot accept the doctrine that those walking together in separation are at liberty to attend religious services held by sects around us.
I separated from all these in 1915, having had experience of them.

I could not break bread with anyone who claims this liberty and practises it.

The fact that the E.B.'s, alas, [have] become, as a body, a pharisaical and corrupt sect, and that we have had to separate from them,

does not give us liberty to link on with any other sect.

I would not go back to the meetings of an older sect any more than I would go back to meetings of the E.B.'s, in order to hear an eloquent preacher or other cause.

It is the same thing in principle, whether E.B.'s, Baptists or R.C.'s, although no doubt there are degrees of evil.
I love and value believers in the sects and would do all I could for them.
"Hereby we know that we love the children of God, when we love God and keep His commandments", 1 John 5: 2.
G. R. Cowell
Mr. Cowell ministered among the brethren from 1936-63, in England, Scotland, Ireland, France, Canada, U.S.A., South Africa and Australia.
• A Catalogue
'Ministry of G. R. Cowell and others – A Catalogue', No. 7 in 'The Memorabilia Series' – lists all the known published ministry of Mr. Cowell at the time,
Only one volume of GRC's ministry published by Stow Hill Depot was available to be listed.
The balance – published by Philip Haddad, beginning in 1960 – consists of

reprints of earlier ministry Stow Hill publications,

some earlier previously unpublished ministry,

much of his later ministry among brethren who had withdrawn from the legal sect in 1960.

In my library there are an additional 9 addresses by GRC, included in various earlier periodicals. These are listed as 'Greatness and other ministry', No. 7 in 'An Outline of Sound Words Series'.
Few now will have all, or any, of the books listed in the catalogue, but it will be of benefit
to those who have any of the books, and

to any who have an interest in the history of Mr. Cowell and other servants whose ministry is listed.
As a catalogue, it provides a comprehensive overview of the titles of each series of meetings and every individual reading and address,
with the Scriptures covered, the names of servants and, where shown, the dates and the localities where ministry was given, along with volume and page references.

An Index – at the end of the catalogue – lists years, servants and localities.

This may be useful to any who are interested in tracing the course of the ministry of Mr. Cowell and of the brethren with whom he was associated subsequent to July 1960.

More important than the catalogue is the ministry itself. Its primary value – as all true ministry – is for edification, which those who have access to the books can verify for themselves.

In addition, many of the issues faced, and the exercises passed through, by those beloved brethren are alluded to – providing valuable eyewitness evaluations and observations as to that period.
• Published Ministry of G. R. Cowell
The Headship of Christ and of God – Birmingham, 1953

including:
The Assembly in the Book of the Acts – Ipswich, 1954
The High Praises of God – Ealing, 1954
The above is the only available book originally published by Stow Hill Bible and Tract Depot.
Memorials of the Ministry of G. R. Cowell – 16 volumes
  1. God's Relations with Men – Aberdeen, 1958
  2. Greatness: Readings in Hebrews – Toronto, 1957
  3. The Lord Jesus as seen in the Revelation

– Bristol, 1957
  4. The Sabbath of Rest – Belfast, 1958
  5. Devotion by Vow – Reigate, 1958
  6. God With Us – Bournemouth, 1955
  7. Progress in Recovery – Newcastle-upon-Tyne, 1959
  8. Ordering of the Camp – Doncaster, 1960
  9. Purification and Life – Exeter, 1958
10. The Gospel of the Glory – Sydney, 1959 and
      Filled with the Full Knowledge of God's Will

– Melbourne, 1959
11. A Christian's Relationship with God and other Addresses

– 1936-53
12. The Grace and Government of God in Days

of Recovery
– Edinburgh, 1956
13. God's Work and our Response in Service Addresses and

Readings – 1938-57
14. Spiritual Vision Addresses and Readings – 1936-57
15. The Times of the Nations – Croydon, 1957
16. What the Asembly is to Christ and to God: Addresses – 1942-50

and The Assembly in Paul's Epistles – Manchester, 1956

Ministry of G. R. Cowell – Booklets 1-6


Addresses and Readings – 1954-62, some of which are
duplicates of the 'Divine System' series of Books

All appear as appropriate in:

Ministry: G. R. Cowell - Early 1 through Early 12

Ministry: G. R. Cowell - Later 1 through Later 7

Fundamental Truths of Christianity – Cape Town,


December 1958

Unity as Presented in Paul's Epistles – London, 1959
The Foreword says: In answer to requests, the London 1959 readings are being made available on the principle, "Let the others judge" – the brethren having been deprived of the opportunity previously.

The "brief, but controversial, remarks re Auckland" were omitted as not being to edification but later, in response to requests, a 4 page Auckland Supplement was issued.
The Divine System – Books 1-12
     – includes ministry of GRC, 1959-63, and of others.
The Divine System – Booklets 1-10
     – includes ministry, of GRC, 1941-62, and of others.


The above Divine System Books and Booklets appear

as appropriate in:

Ministry: G. R. Cowell - Early 1 through Early 12

Ministry: G. R. Cowell - Later 1 throught Later 7

Greatness and other ministry –
Jan. 2002: 4 additional articles from 'The Way Everlasting' have been added to Early 2.
---
In 1983, in the foreword to his final series, PH said,
"There is much ministry of our beloved departed brother G. R. Cowell which is either hitherto unpublished or now out of print, which it is felt will be helpful to believers in our Lord Jesus Christ".

At that time, and likely because of his advanced age, Mr. Haddad transferred all his stock to Kingston Bible Trust for free distribution.

That stock is now depleted and it does not appear that KBT will undertake publishing the "much ministry" to which PH referred.
LAST  DAYS  AND  BURIAL  OF
GERALD  R.  COWELL
Mr. Cowell suffered a fatal stroke and was taken by the Lord on February 19, 1963.
Brian said of Mr. Cowell:
An excellent father. As a child I regarded him as rather austere but, as I grew up, I valued him more and more. Hence all he passed through was very devastating to me.

He was a humble man with pure motives to serve God alone without ambition, and taking no glory.

What made a deep impression on me at the time [of his death] was Hymn 86 in the 1951 edition of the Little Flock hymn book: 'Through the love of God our Saviour, All will be well …' .



The following letter from Mr. Philip Haddad, of Ilford, gives some details of Mr. Cowell's last days, and notice of his burial.
February 20, 1963
Beloved Brother:
The Lord has been please to take to Himself our beloved brother Mr. G. R. Cowell suddenly at 3:00 am on Tuesday, the 19th instant.
He had been staying at his son's home, Mr. Brian D. Cowell, at 6, Hillam Rd., Wallasey, Cheshire.
Our brother had returned the previous day from serving at fellowship meetings at South Shields over the week end, where much help and encouragement in a remarkable way were proved by all present.
He awoke in the night feeling smarting in his eyes, and within a few minutes he lapsed into unconsciousness from which he never recovered.

The doctor, who was called in, advised his going to hospital immediately; but the Lord took him before reaching it.
His spirit had been much refreshed by the occasions of the last two week ends – at Marlow, Birmingham and South Shields – and even his health had been unusually good.
He expressed joy the last day that the Lord was showing his hand in the way so many localities were working out the truth among themselves apart from human interference or leadership.

Not long after GRC's departure "human interference" did appear in the actions of leading brothers in one local meeting in particular – and there was no "leadership" to restrain it.
Our beloved brother will be sorely missed the world over.
But his course and service in 'the testimony of our Lord' has now been completed in the unquestionable ways of our God; and we can only say: 'It is the Lord', and: 'The will of the Lord be done'.
Arrangements for the Burial are as follows, if the Lord will:
2:00 pm Tuesday, the February 26, 1963 at the Barking Meeting Room at the corner of Ripple Road and Suffolk Road, near the Railway Level Crossing in Ripple Road – Barking.

Afterwards at 3:30 pm at Hornchurch Church Yard – to Hornchurch Cemetery – Upminster Road.
With warm love in our Lord Jesus,
Yours affectionately in Him, Philip Haddad.
BURIAL  MEETING  OF  GERALD  R.  COWELL
Notes by Philip Haddad
– Hymns are from the 1951 hymn book
Numbers in [square brackets] refer to the 1973/93 hymn book
Hymn 335 – Keith Oliver, Croydon [335]
Prayer – J. G. Brant, Hornchurch
Word: H. F. Redfearn, Croydon
Daniel 10: 11; Mark 1: 9-11; Ephesians 1: 3-6
Most of us here in this room and many others greatly value the ministry of our beloved brother
and have been helped by it.

However, the first impression one had on hearing that the Lord had taken him was in this verse in Daniel –

Daniel had suffered much through Babylonish machinations; but now the voice comes to him – "And he said unto me, O Daniel, man greatly beloved".

This is not what his brethren thought of him; this is what God thought of him – how He felt towards him – "man greatly beloved".
Our brother was a faithful minister of Christ, and as we heard in prayer – and we all know well – he delighted to call attention to Christ.
And that is my purpose in a reading these Scriptures, that our hearts may be engaged with Christ.
In Mark's gospel, we have, as far as I understand it, the first disclosure of the economy – the circle of the divine love.
When you read very carefully – you think of what it meant – you find that He was the Beloved Son, unique, no other like Him.

And He sees the Spirit as a dove descending upon Him, and then the voice out of the heavens: "Thou art My beloved Son, in Thee I have found My delight".

What a beautiful disclosure of the circle of divine love!

How wonderful that we should be let into the secret of it – as you might so say amongst Themselves.

Other passages call attention to Him, but here the voice is directly to Himself – "Thou art My beloved Son" – and the Spirit descending as a dove upon Him.

The complacency, the mutuality, the wonderful evidence of love that exists in the circle of Divine Persons.
Now, in Ephesians we have the blessed unfolding of God's thoughts to men;
those who come into the good and gain of the precious work of Christ, who have received the gift of the Holy Spirit; and we have the unfolding of the purpose of God as to such.

I do not want to go into the detail of it, but just to call attention to the blessed fact that He has taken us into favour in the Beloved.

We shall never have part in Deity, but this is as near it as God could bring us; and He has taken us into favour in the Beloved.

In the marginal note, the activity of love is emphasised.

Mr. Darby says, 'accepted is not strong enough, not active enough'.

The wonderful love of God that has taken us into favour in the Beloved.
---
Hymn 59 – Mr. Head [59]



Word: R. Wood, Chelmsford
2 Kings 2: 9-10 to "… it shall be so to thee"
and 2: 15 to "… the spirit of Elijah rest on Elisha"
I want to say a few words, dear brethren, about our brother's spirit.
It is remarkable how, in the ways of God, Elijah the Tishbite came to light.
In the beginning of chapter 17, he is first mentioned after Jerciho was rebuilt.

And previously to this, Ahab the king had provoked Jehovah more than all the kings that were before him.

And at that time, beloved brethren, God raised up Elijah the Tishbite, meaning 'whose God is Jehovah', and he exposed the altar of idolatry.

Well now, our beloved brother remained faithful in spite of all the evil teaching that manifested itself –

so much so that in remaining so faithful he has brought to light the seven thousand who have not bowed the knee to Baal nor have kissed him.

What one covets is that the spirit of our brother may remain with us; a spirit prepared to serve, a spirit that is manifestly lovely.
I can understand how our brother has just spoken of our beloved brother as "a man greatly beloved".
We all loved him; indeed, what else could we do, beloved brethren, but to love such a devoted servant –

one, we might say, that has laid down his life for the testimony.

God grant that the testimony may continue in the living power and faithfulness and devoted love that have marked our beloved brother in his life of service.
I just pause for a moment in relation to our beloved sister, to Brian and Allan – what else can we do but commit them to God –
God who is the Father of compassion, the God of all encouragement?

May they take courage and be blessed of God and find all the encouragement that God alone can give, for His Name's sake.
---
Hymn 295, from v. 3 – Hubert Calvey, Southport [526]



Word: Philip Haddad, Ilford
Exodus 14: 15; 15: 13, 17; Joshua 1: 1-4; Judges 1: 1-4
I have read these Scriptures, dear brethren, with one thought in one's heart – and I trust in all our hearts – of going forward.
In doing this we should go back, right back to the original desire in the heart of God Himself in calling us out of Egypt, which was to bring us right into His own land.

He said to Moses: "Why dost thou cry unto me, speak to the children of Israel that they go forward".
This is a day of great grief, and no one can deny it.
But we are not to be disheartened or unduly distressed,

we ought to take stock and examine our roots as to how we had heard God's original call as it were.

On God's side, what has He not done, in every way possible, to help us to go forward?

Moses, in the faith of his soul, on the other side of the Red Sea, says:

"Thou, in Thy mercy hast led forth the people that Thou hast redeemed; Thou hast guided them by Thy strength unto the abode of Thy holiness".

Then in verse 17 he speaks of what God would yet do:

Thou shalt bring them in and plant them in the mountain of Thine inheritance, the place that thou, Jehovah, hast made Thy dwelling; the sanctuary, Lord, that Thy hands have prepared".
Dear brethren, need I remind you of our beloved brother's ministry as to "The habitation of God in the Spirit" – Ephesians 2 – down here?
This was God's ideal, may we reverently say, in bringing us out of Egypt – that we may arrive at it livingly and enjoy it even now.

Our brother has laboured over the years with a view to this.

Can we forget the richness of his ministry during the past two years?

There it is, not only on our bookshelves but, may we say, in our hearts.

Could he have desired anything better than to see the saints being "planted in the mountain" of God's inheritance?

Shall we not on this day devote ourselves afresh, in full dedication of all that we are and have – spirit, soul and body – to go forward into the whole purpose of God for us?

How our brother ministered so helpfully and feelingly as to the desires of Divine Persons in what They have done, as known in this economy of love – to provide a place down here for the dwelling of God –

"The place that Thou, Jehovah, hast made Thy dwelling; the sanctuary, Lord, that Thy hands have prepared".

And, there too, God would receive His portion from us; not from two or three in the locality but from the whole company as together.

And how our brother helped us as to the collective response to God from His people in love and unity together!
In the first chapter of Joshua, God said: "Moses My servant is dead; and now rise up, go over this Jordan, thou and this people into the land which I give unto them, to the children of Israel. Every place whereon the sole of your foot shall tread have I given to you …"
Dear brethren, let us make a fresh vow before the Lord today that we shall go in and stand;

go forward and take possession of the inheritance that divine love has destined for us! Let us make it a present experience.

What God has given us, who can measure? Our beloved brother's heart was full of it.
And now finally in Judges 1, the children of Israel ask Jehovah which of them was to go up first to fight the Canaanites.
No leader now, but they are ready for the conflict.

It is not exactly the inheritance they ask for, but to fight the enemies of Jehovah.

Who could minimise the conflict that our beloved brother has been through the past three years? – what he has suffered in his soul and in his heart.

Who can measure what he passed through? – not to justify himself, not for his place in the testimony which divine sovereignty had given him and which was attacked.

But the conflict that he went through and what he ministered so faithfully was that the body of the saints – the generality of the brethren – might go forward.

He lived and died for it, we may say.
And so Jehovah said, "Judah shall go up".
But Judah does not go up by himself; he turns to his brother Simeon – this mutuality of brethren dwelling together in love and unity!

This is Judah, the man who could stand as surety for Benjamin earlier in his history.

And now he says to Simeon, his brother, "Come into my lot".

Now these two tribes speak of local assemblies; they are now moving together into the land –

not each locality independently.

Judah, as it were, says to Simeon, 'I cannot go on without you'.

We want to go on together, dear brethren. May the Lord grant it!
I appeal to our dear younger brethren; let us get back to our roots when we were delivered out of Egypt.
What voice did we then hear on our conversion? The voice of Him who would save us from hell; yes, but much more than that.

"The place, Jehovah, that Thou hast made Thy dwelling" – that is the divine ideal,

let it be ours from now on – in the unity of brethren moving together in mutuality and love.

May it be so for His Name's sake! Amen!
---
Hymn 294 – J. E. White, Whitley Bay –

late of Bulawayo [424]

Prayer – Kenneth Barber, Hornchurch

Prayer – Edward R. Shedden, Birmingham

Prayer – Wil Coleman, Yeovil

Hymn 86 – F. W. Cutler, Chelmsford [86]

Prayer – B. G. Hardingham, Cirencester

Prayer – M. P. Simmons, Bournemouth

Hymn 460 – H. Snow, Bournemouth [398] <
Committal of the body of our beloved brother at the grave,
Hornchurch Church Yard, Upminster Road, Hornchurch, Essex
Hymn 229, last verse, and
Prayer – J. L. Wallach, Hornchurch [238]
Hymn 95 – W. M. Cooper, Barking [65]
---
In each of the above prayers it was mentioned how our beloved departed brother had exhibited practically in his life and ministry
his ever-constant desire to draw attention to the Lord Jesus and not to himself.
And it may be apt here to quote some remarks in a reading at Croydon on May 27th, 1961 – 'First Love and First Works' – in which he pressed the value and the workings of the body of Christ in any given locality.
This reading cannot be found in any of GRC's printed ministry.
page 7
H.F.R. And then against that, according to this chapter, we are to grow up to Him in all things, so that this section is like a contrast again. So the assembly then is a vessel able to build itself up in love.
G.R.C. The gifts are given, and we shall always need them, for new generations come along, and yet they are given with a view to us not needing them.
What I mean is that they are given with a view to building each one of us up and qualifying each of us more and more to fill our place in the body mutually; so it says, until we all arrive.

I mean they are given with a purpose, until we arrive at a certain point.

Of course we never do arrive fully at it; but we have to see that gift and ministry is not an end in itself; gift and ministry is a means to an end.

One of the great ends is that we should be qualified to fill our function in the body so that it builds itself up;

and if that were fully arrived at we should no longer need the special gifts.
page 9
G.R.C. And the very purpose of each of the gifts named is to prevent that. They are aimed against clericalism.
They are to work in such a manner that the saints grow up to Him in all things, who is the Head

and thus function themselves in the body, so that the body should become self-supporting.
E.J.H. Have you an example in John the Baptist when he said: "He must increase and I must decrease"? –
and when he said, "Behold the Lamb of God", speaking out of the fulness of his heart, two of his disciples heard him speaking and they followed Jesus.
G.R.C. He is really a sample servant. That should be the outlook of each one of us, that He must increase and I must decrease;
and if my gft is used properly I shall decrease because Christ will get such a greater place.

He said this my joy is filled full, jut to hear the bridegroom's voice.

A gift should not project itself between the bride and the Bridegroom.

The gift is to make the Bridegroom more attractive to the bride, and to make the bride more suited and responsive to the Bridegroom.
LAST  DAYS  AND  BURIAL  OF
IRENE  M.  COWELL
Mrs. Cowell was living with her son Brian in Bradford, W. Yorks., when she was taken by the Lord on April 1, 1982.
She had a very sudden heart attack, but no pain, and died while her breakfast was being prepared.

The burial was at Shipley, West Yorks., Nabwood Cemetery.
Brian said of Mrs. Cowell:
"Excellent mother, and very spiritual. A poet like me. Just a dear mother".